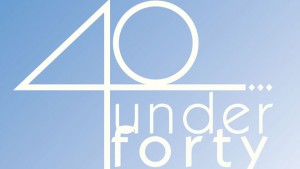 Last month I was honored to have been awarded a 40 Under 40 Award, an accolade presented to individuals and inspiring professionals in Greater Sudbury who are working and leading our community into the future.  It was an overwhelming feeling and I am truly honored.
Since becoming a member of the Canadian Professional Disc Jockey Association, my business has benefited through support and recognition.  I am grateful for those who nominated me and have been by my side since the beginning.  The association's Service Excellence program, one where feedback makes me accountable for the service that I provide, has been tremendous in ensuring that my customers receive a professional service.  This is a business goal of mine and something that our industry needs to grow and recognize.  Having raised my level of customer service to an industry standard, is something that I believe I achieved by asking clients to complete surveys and give feedback on my performance.  It is an important part of business to evaluate yourself and be evaluated by others in order to  learn about the needs of my clients and enable  me to prepare for future events.
It is the CPDJA's positive efforts and provision to disc jockey's providing a professional service to every client that benefited me in obtain a 40 Under 40 award.  Thank you to all the executive and association members who strive to better our industry.  I am very happy to provide to my community a gratuitous service when needed.  To help organizations like Angels in Pink, The Relay For Life, JDRF & many others raise awareness and support to reach their fundraising goals.  This excites me beyond belief.  I am overwhelmed and want to provide this community involvement for years to come.
My clients needs, to know what they expect from me and simple levels of courteous and professional service are all goals that strive to meet.  There was a saying from a fellow colleague, Randy Bartlett at the 2015 Canadian Disc Jockey Show that has resonated in my head; "We are hired on high school rules – I like you, not on college rules – I'm qualified." It is understanding this that enables a sincerity to appreciate every client, any feedback, good or bad and to apply what you learn in the service that I deliver.
Again I am honored, grateful and i give thanks to the CPDJA as well as the 40 Under 40 awards for this recognition.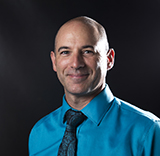 Ritchie Mayotte
Owner – Big & Rich DJ Service