Copyright Rules You Need To Know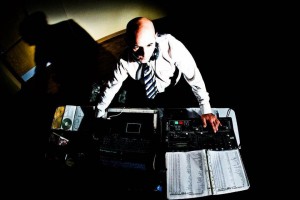 The days of purchasing music on LP's, cassettes or even CD's are long gone.  The introduction of the MP3 player made it easy and more convenient for consumers to purchase their music digitally and on the fly.  Now as a professional Disc Jockey, I have made the transition to digital music but some DJ's still like the classic feel and sound of a record and will use them at their events.  Digital music is easier to access however there are certain copyright rules that I as a professional DJ need to follow.
This week a bride asked me
"I was going over my contract [with the venue] and it stated that every client needs to apply for a S.O.C.A.N. license; is this something that you take care of or is it something we have to apply for separately? I am just a little confused".
Copyrights are a very confusing issue, even for us DJ's.  But let me explain two things to help clarify this question as well as what licensing is required.
First, to answer my client's question, as a Disc Jockey, I am not required to pay for a S.O.C.A.N. license.  This is a "permit" that the hall has to charge. It allows the venue to let you have live or recorded music played at the hall. Some venues have it included in their fees others pass it on to the customers.  The following table illustrates the differences in music licensing.
As you can see what I require is a Connect music license for the reproduction of sound recordings (the second license named SOPROQ is the same but required in the province of Quebec).  It allows me to copy music and have it stored on a hard drive.  Copying music for commercial use is illegal.  Now if I was still using the CD's or LP's that I purchased, then I wouldn't require the license however my performance would be restricted to only this recorded material.
Now the second question to be asked is what if I bought my music on iTunes digitally?  Here is what the Connect website states:
"I'm a DJ and I download all of my songs from iTunes, do I need a licence?"
A: Yes. The iTunes Terms of Sale prohibit commercial use. When you obtain the CONNECT music licensing Standard "All-in-one" DJ licence it permits you to use those iTunes downloads for a commercial purpose (such as DJ'ing).
This also applies if you want to use your iPod for your event, reception, or any other kind of function where profit is to be made.  The iPod is deemed to be a hard drive and must be licensed through a Connect standard all in one licence.
To summarize, all venues are required to have a S.O.C.A.N. license to have live or recorded music played at their establishment.  And all Disc Jockey's using copied music (digital copies of CD's or iTunes downloads) need to have a Connect Music License. As a proud member of the Canadian Professional DJ Association, I have the required licenses for all of my music.
Ritchie Rich
www.bigandrichdj.com